Visiting Waterloo
We needed to get away for a short bit and thought we'd try something different.  So we visited Waterloo, Iowa.
Just getting a hotel with a pool was a huge hit with the kids.  The complimentary breakfast, cable and exercise room were the extra perks for me.  The kids did like watching Cartoon Network.  We are not used to commercials in our family!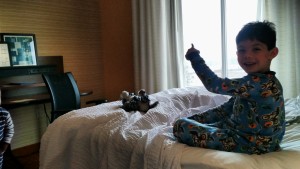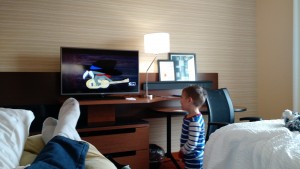 First, we visited the Phelps Youth Pavilion.  Admission was only $0.50/person during Spring Break so that helped.  Normal admission is $5/person.  Kids under 1 year old are free.  They have special $1 admission on the 3rd Thursday each month with extended hours.  
Tuesday-Saturday 10:00am – 5:00pm
Sunday 1:00 – 5:00 pm
Mondays Closed to the Public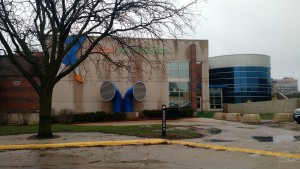 Here is the kid's version of American Gothic.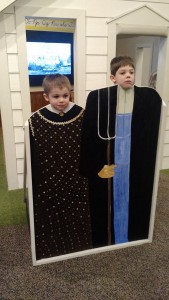 It was like a children's museum.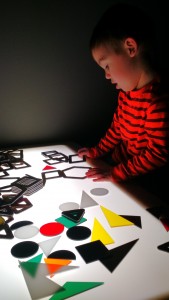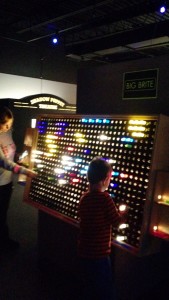 This is the part that reminded me of City Museum in St. Louis and was a hit with the 7 year old, the climbing part under the stairs that is difficult for big people.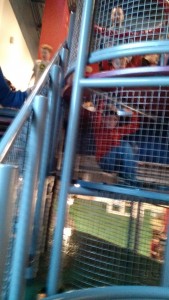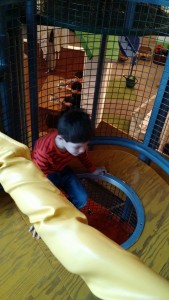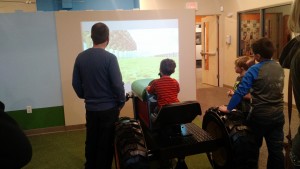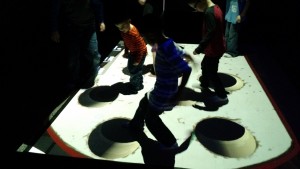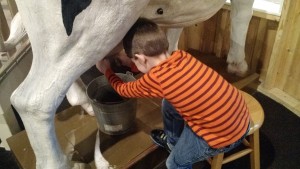 Staff was constantly walking around disinfecting and wiping things down.   I was grateful!
We should have just eaten at the cafe at Phelps Youth Pavilion.  We tried to eat at Rudy's Taco because they have a ton of marionette's hanging from the ceiling that I saw online and thought would be interesting. Unfortunately it was so expensive.  Like $15-20 a person.  And we didn't see anything the kids would eat on the menu because one of ours only eats like 5 things so we abandoned that idea. We drove around for awhile trying to find something but everything looked kinda sketchy or eerily empty.  After all that and everyone getting hangry, I decided we were only going to hit one more museum before heading home.
We decided to check out the John Deere Tractor and Engine Museum.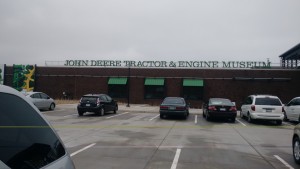 Admission:
$8 Adult (ages 13-61)
$4 Seniors, John Deere employees and retirees, and active duty military
Children 12 and under are free (accompanied by an adult)
Hours:
Tuesday – Saturday 10 a.m. – 6 p.m.
Closed on Thanksgiving, Christmas Eve, Christmas, New Year's Eve, and New Year's Day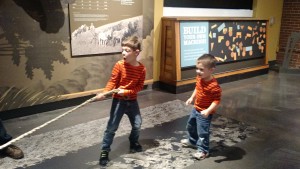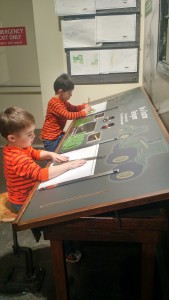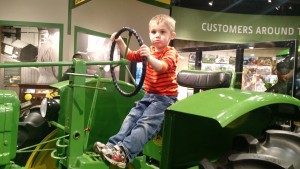 This is a fairly new museum that is a fun little visit.  We were fortunate to visit on the $1 Spring Break rate.  We had fun and would have enjoyed doing the engine tours if our kids were 12 years old or older. I'm not sure if those were here or elsewhere in Waterloo, once I figured out we couldn't go, I put it out of my mind.
If we had time, I would have loved to visit the Grout Museum.  They have reciprocity with the Des Moines Science Center, so if you are a member there, you may get in free or discounted.
I would have also liked to have visited the Cedar Valley Arboretum and have an outdoor picnic the the weather didn't permit.  Same thing with Palmer's Family Fun.
What else should we check out in that area?
I love visiting all the places in Iowa.  So fun!  I hope you all had a great Spring Break!!