I put together this bathroom storage shelf today using materials we had on hand.  And it makes me way too happy!  I'm on an organizational high right now.   It only fit by some miracle, like giving birth kind of fit.  I only had to remove the part of the bathroom pipe.
It hasn't been tested in the wild yet, but I have big hopes for it.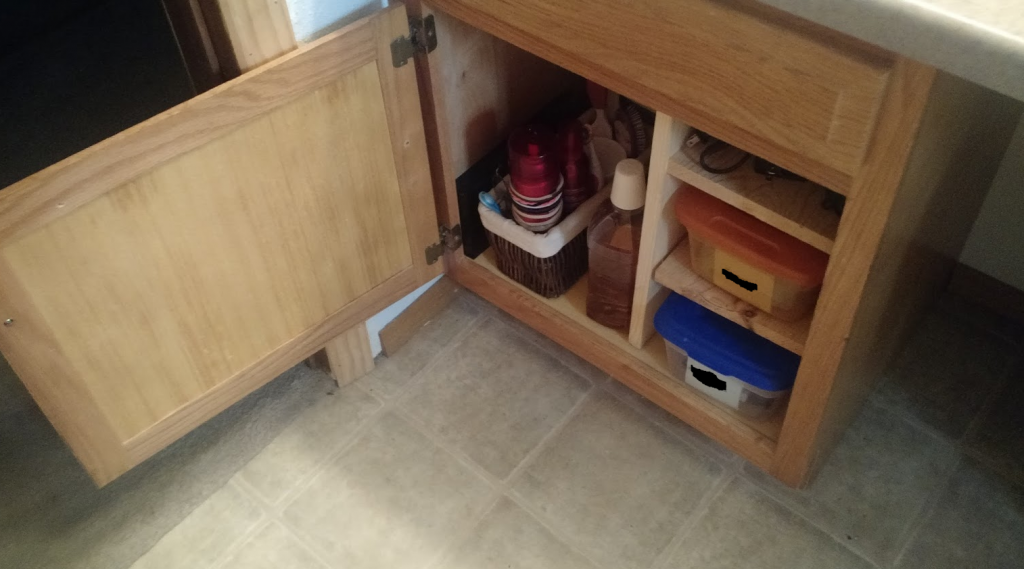 My inspiration came from this photo and frustration of the kids never being able to find their toothpaste.  I'm learning you have to keep things super simple for them to work.  I'm also pumped to have a little shelf for curling iron & hair dryer.  I had planned to have 3 bins on the shelf, but I did not account for the opening of the cabinet getting in the way; it goes higher inside, but a curling iron shelf was even better.
If I was able to do this, I'm confident you can pull this off too!  
I'm crazy about Sterilite shoe box containers.  If I see them for around $1.25 per bin or less, I like to buy them.  I did get some off brand at Walmart before and they are poor quality.  The kids drop them, throw them, who knows and they crack and break.  If you don't have kids who are rough on things, the off brands may work just fine for you though.  
#happy #organization #thisshouldwork