Green ice cream kind of day
What do you do on cold winter days?   We eat ice cream apparently.
We are anticipating March and all things green.
My youngest has been sick again.  Today I made him "green ice cream" because his favorite color is green.  This made for a fun treat today that I enjoyed as well.  I have great memories of my mom making this for me when I was a kid.
Wesley gave it 2 thumbs up.  I was happy to see him smile.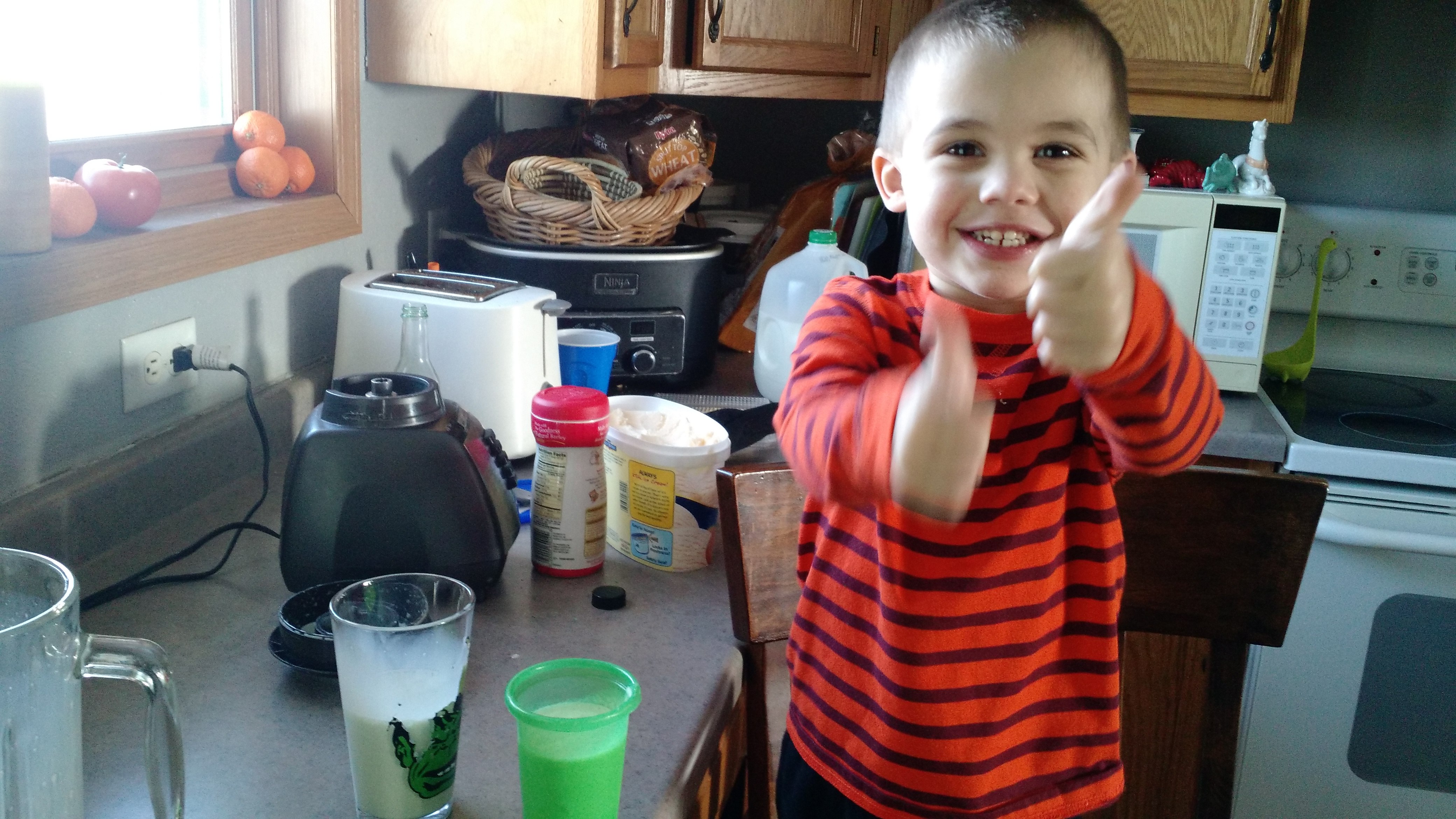 Green ice cream
-3 Tbs nestle malt
-2 big scoops of ice cream (or more)
-3/4 cup milk (or more)
-2 Tbs creme de menthe
Blend.  Taste and add more ice cream or milk, mint to your preference depending on how thin or thick you like it and how strong you like your mint flavor.
Oh the deliciousness.