Birdseed ornaments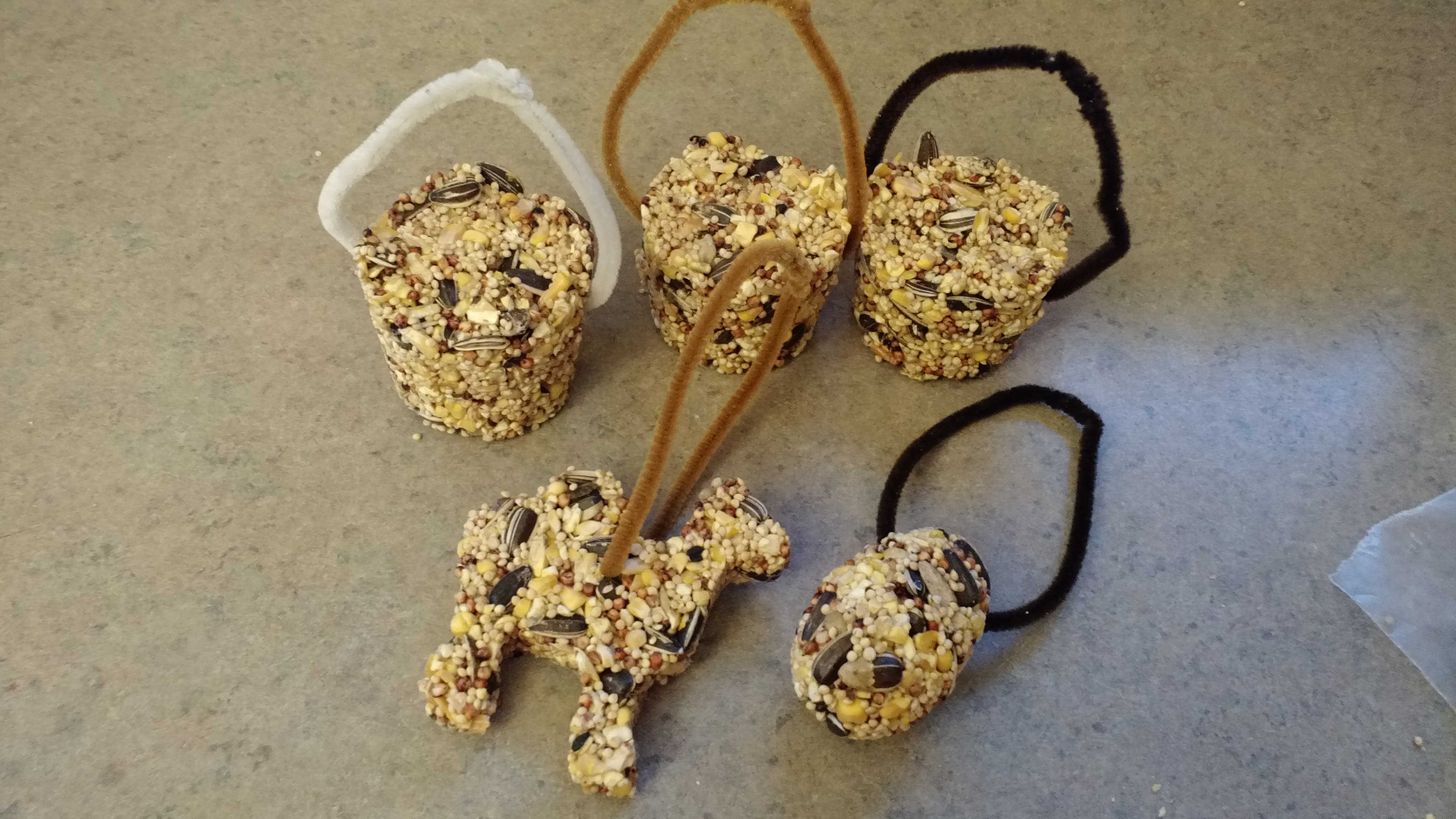 "The kids helped with these."  I don't know what I'm going to do when the kids move out of the house and my crafts still look the same.  This was a fun project though and I'm excited to give them to the grandparents.
Ingredients
-4 cups bird seed
-1/2 cup water
-2 packets of unflavored gelatin
-1/3 cup corn starch
-3 Tbsp corn syrup
Place ornaments, molds or cups on wax paper and spray with non stick cooking spray.
Dissolve gelatin into 1/2 of water on the stove over medium heat.  Add the corn starch slowly mixing to incorporate, add the 3 Tbsp corn syrup.  This will thicken and then it is ready to add the 4 cups of bird seed.   Quickly add to ornaments on wax paper, pressing down with spoon.  Make a hole to use to hang up.  Put in fridge for 1/2 hour.  I used my husbands drill to make the holes because seemed too difficult to do with a straw for me.  Do what works for you.