Affordable update to kitchen counter
Are you bothered by your counters, but cannot afford a complete replacement?  It may be fun to try an update with contact paper.  Yes, you heard me right, contact paper!  For $25 you could give your kitchen a whole new look!  This is what my mother in law did and I just love the new look!  I wouldn't have been able to tell without her telling me!  This is her contact paper counter.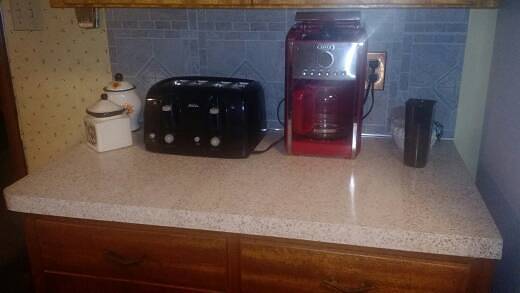 Her tips are if you get a bubble to pop it with a needle and work it out with your hands and to use a razor blade for clean lines against the sink. She uses a cutting board on the counter if cutting something.  I am still in shock of the awesomeness of contact paper!
There are so many possibilities with contact paper.