A few fun things going this weekend around Des Moines 8/29 – 8/30
1.  If you haven't made it to a cubs game yet, this is the last weekend to do so before they are finished for the season.  Go Iowa Cubs!
2. Altoona Palooza, kids activities 1 -4pm at Sam Wise Youth Complex in Altoona (pony rides!)
3. Learn to Bowl class 10:30 – 11:30 on Saturday, $3.50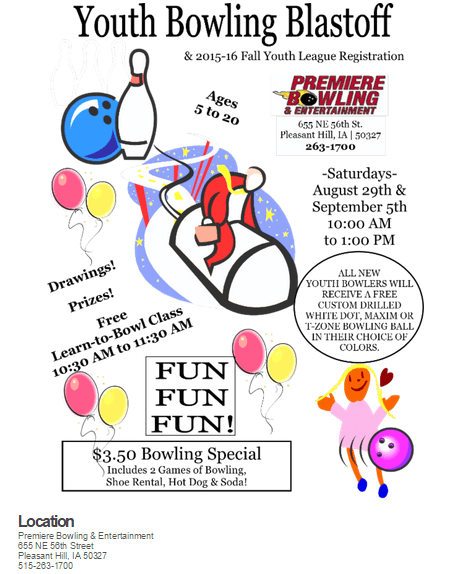 4. Free carousel rides at Union Park's Heritage Carousel on Sunday 11 – 4pm.  It normally cost $0.50/kid.