$1 train rides and mall play area make for cheap entertainment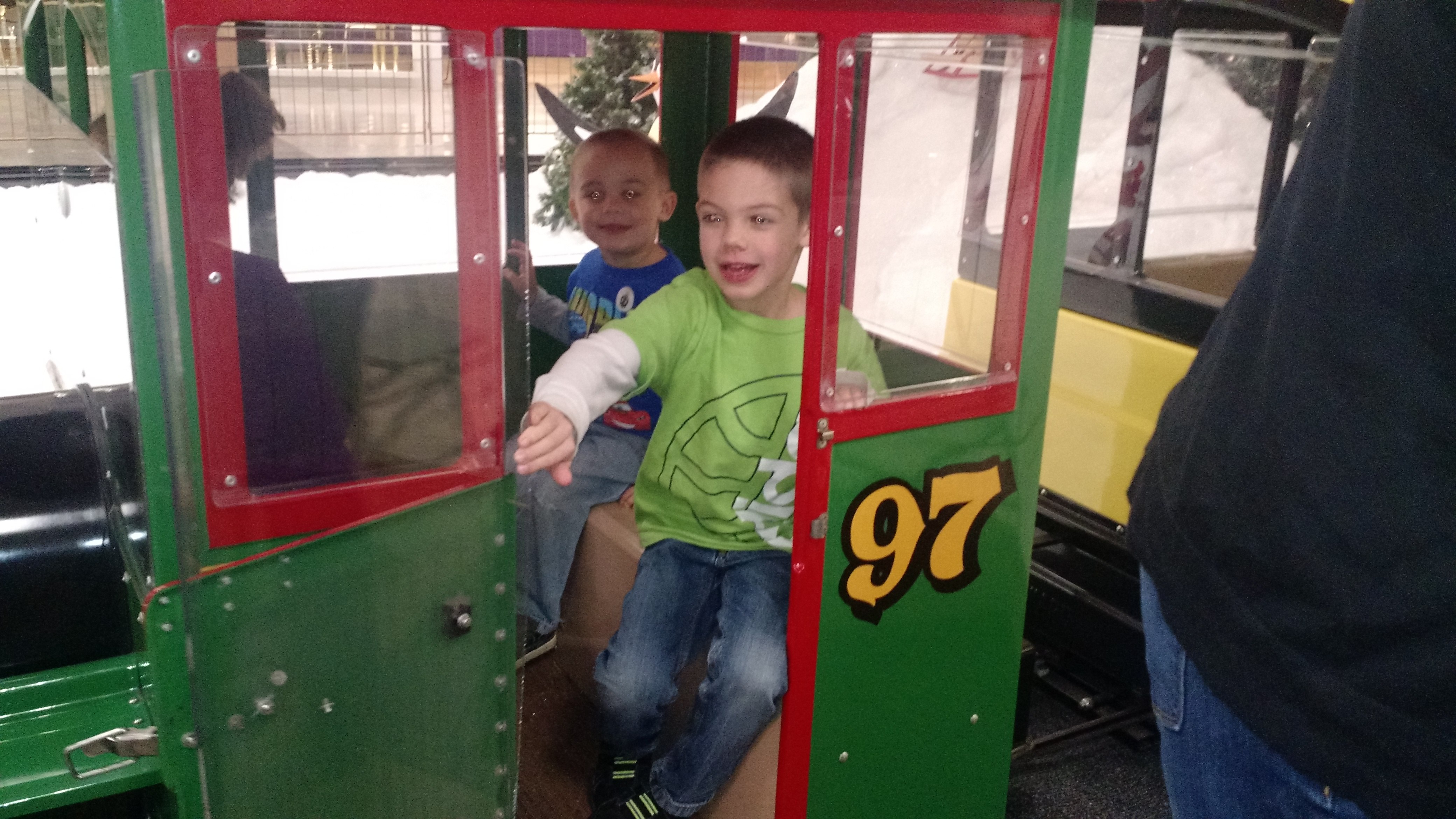 My kids had such a fun time visiting Merle Hay Mall this week.  Everyone we ran into there, was incredibly nice!  What is your favorite mall to visit this Christmas season?  I think mine is Merle Hay.
They also have the animals that kids can drive around on.  Have you seen those?  It costs $5 for 5 minutes at Merle Hay.  We didn't do it this time, but maybe we will do it another day.